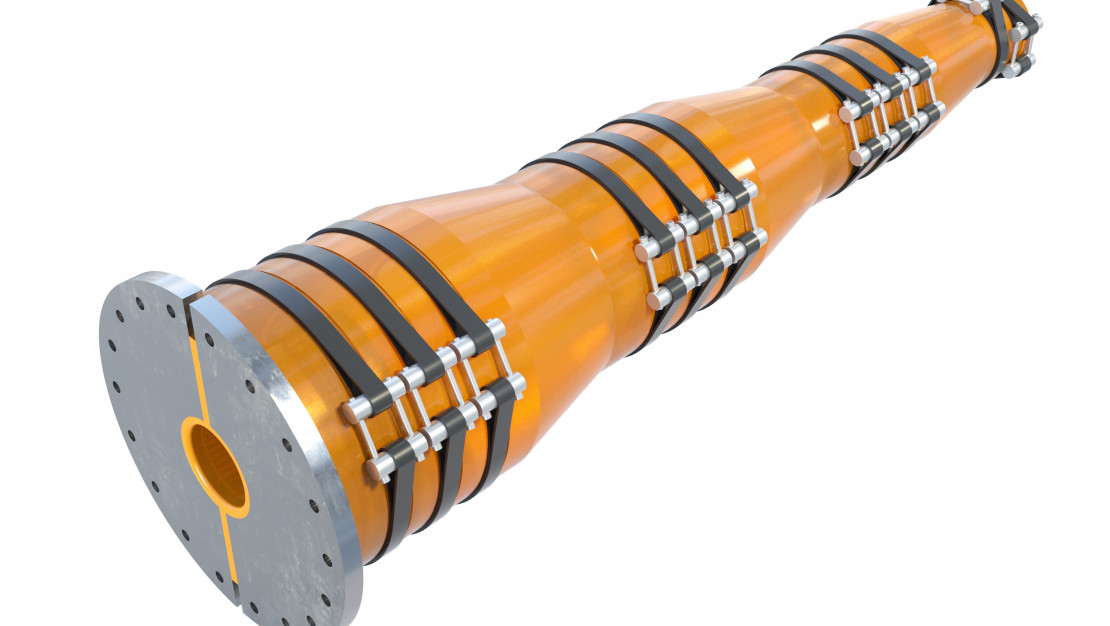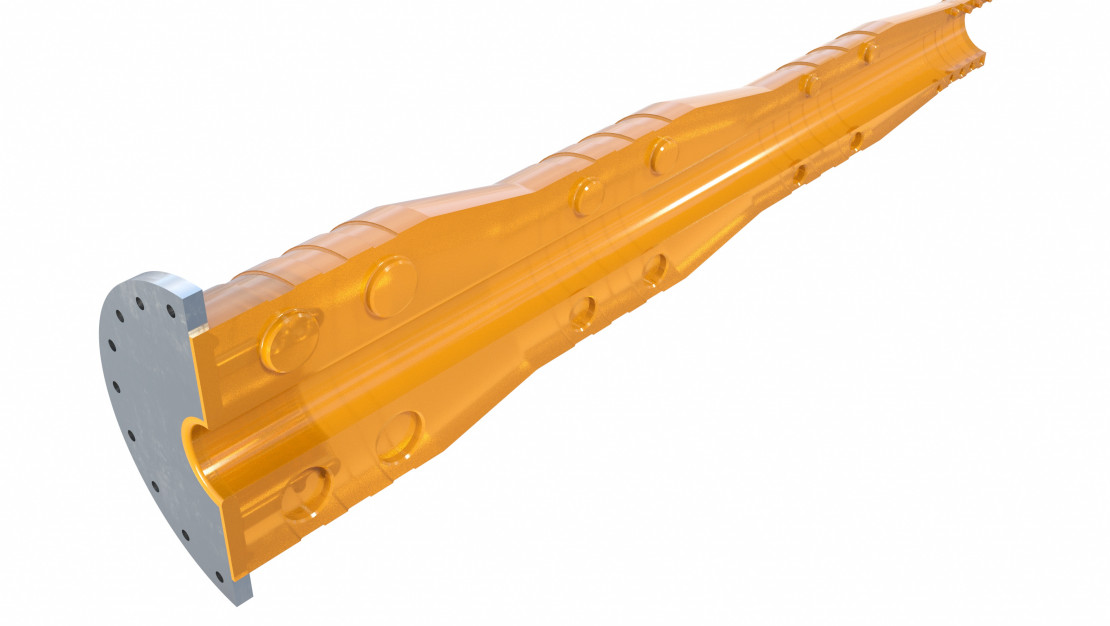 For the past few years, EXSTO has been developing and testing a new part geometry for its split dynamic bend stiffener product.
This new feature has already been sucessfully implemented in delivered products and in mid-2020, EXSTO has filed a patent application.
This innovation ensures that there is no axial displacement between the two halves and, thus improving the performance of the bend stiffener.
Additionally it will establish the product as the most credible solution for applications where the replacement of one-part dynamic bend stiffener can be costly and time consuming.
Discover our Subsea solutions