EXSTO designs and manufactures the most reliable and highest quality Bend stiffeners in the world.
More than 20 years of experience for floating wind and oil and gas.
Bend Stiffener applications
---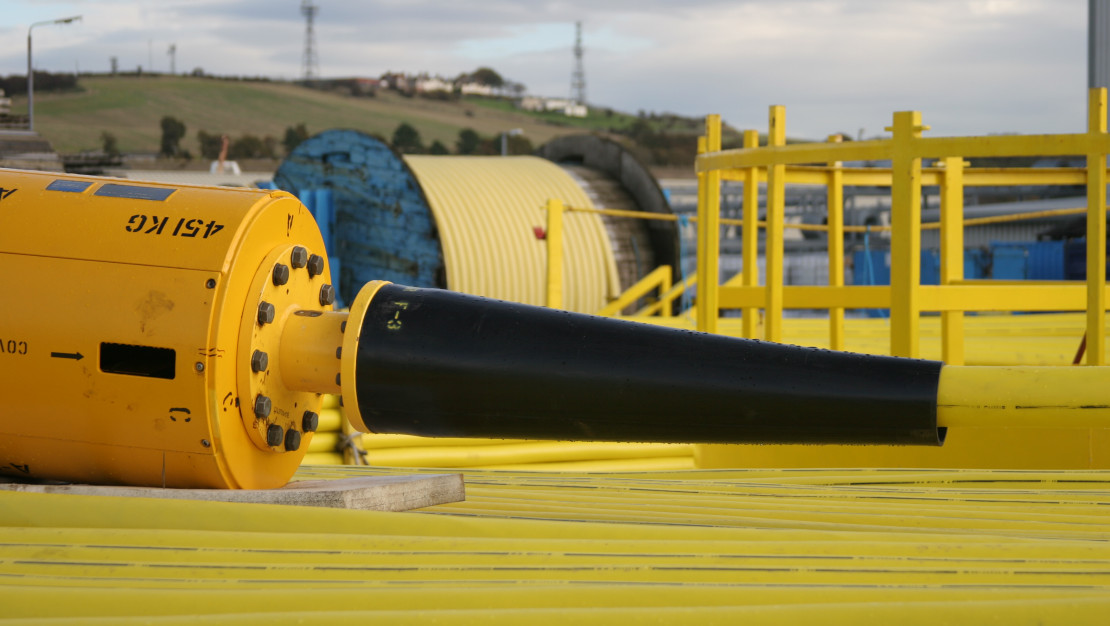 Dynamic Bend Stiffeners ("DBS") are used at termination points of flexible pipes, power cables, umbilicals ("lines"). They are designed to add stiffness to the line, thus limiting bending stresses and curvature to acceptable levels.
Bend Stiffener design and production
---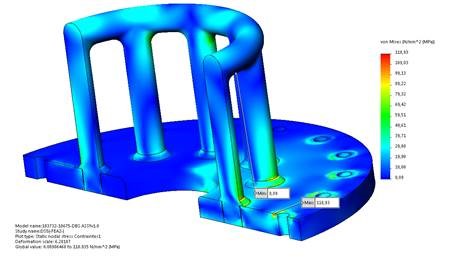 One of the most critical aspects in the design of dynamic lines is fatigue. Thus it is very important that the DBS is correctly designed to withstand the in-service fatigue loads and stresses. Finally although the design is often seen as the most important aspect, the manufacturing process is equally important. A DBS with internal and external flaws/defects, often unseen in most commercial bend stiffeners sold in the market today can lead to a stiffener to failure many years later.
Bend Stiffener Quality
---
EXSTO has been manufacturing DBS for over 25 years. This has led to the development of a best in class manufacturing process and controls. In addition EXSTO uses a translucent material ELADEEP® E950, which allows us to precisely identify the presence of any impurities inside the DBS. This ensures performance in complete transparency! EXSTO uses one-part moulds, which eliminate the presence of external marks on the body of the stiffener, which then need to be removed thus adding extra time and risk in the manufacturing process.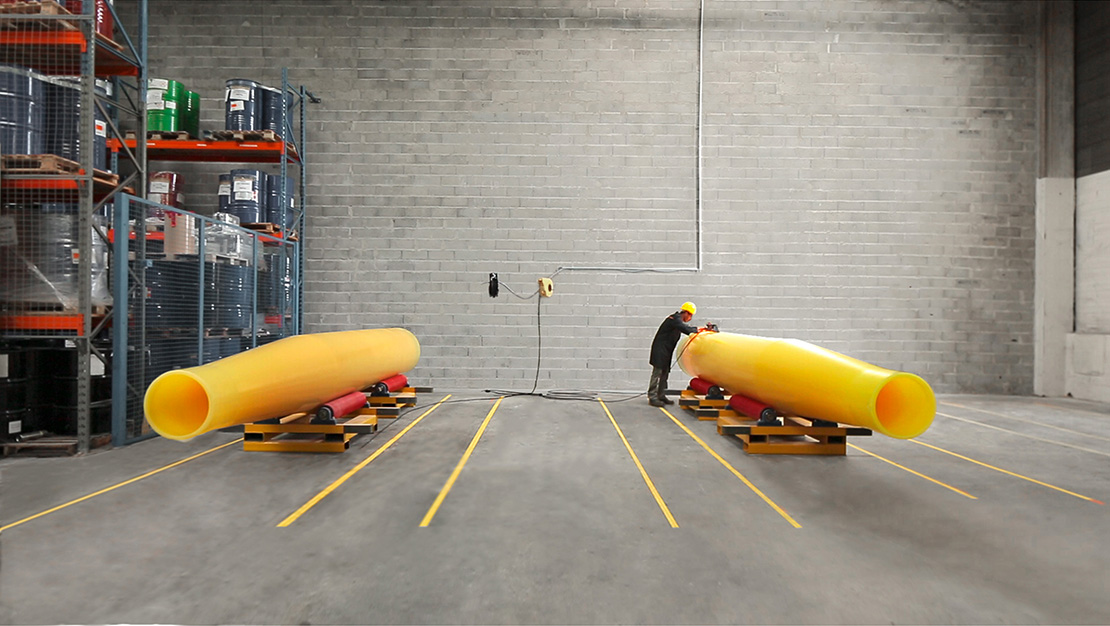 Bend Stiffener expertise and capacities
---
EXSTO has 2 manufacturing plants servicing the Subsea industry. In Romans sur Isere, France and Sao Paulo Brazil. Both plants use exactly the same principles and procedures in the design and manufacturing of dynamic bend stiffeners. Finally the projects are led by a team of highly skilled engineers and project managers whose experience and performance at successfully delivering projects is widely recognised by the customers.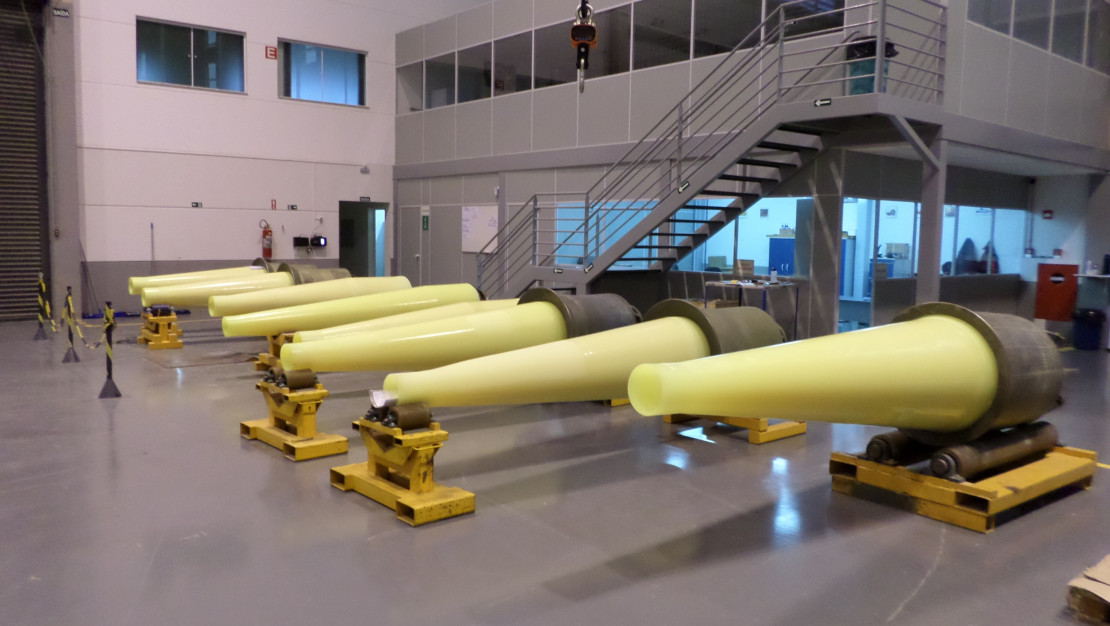 These key factors place EXSTO as the leading supplier of Dynamic Bend Stiffeners in the world.
PRODUCTS
EXSTO has a range of different DBS products for oil and gas and floating wind markets.
---
Standard DBS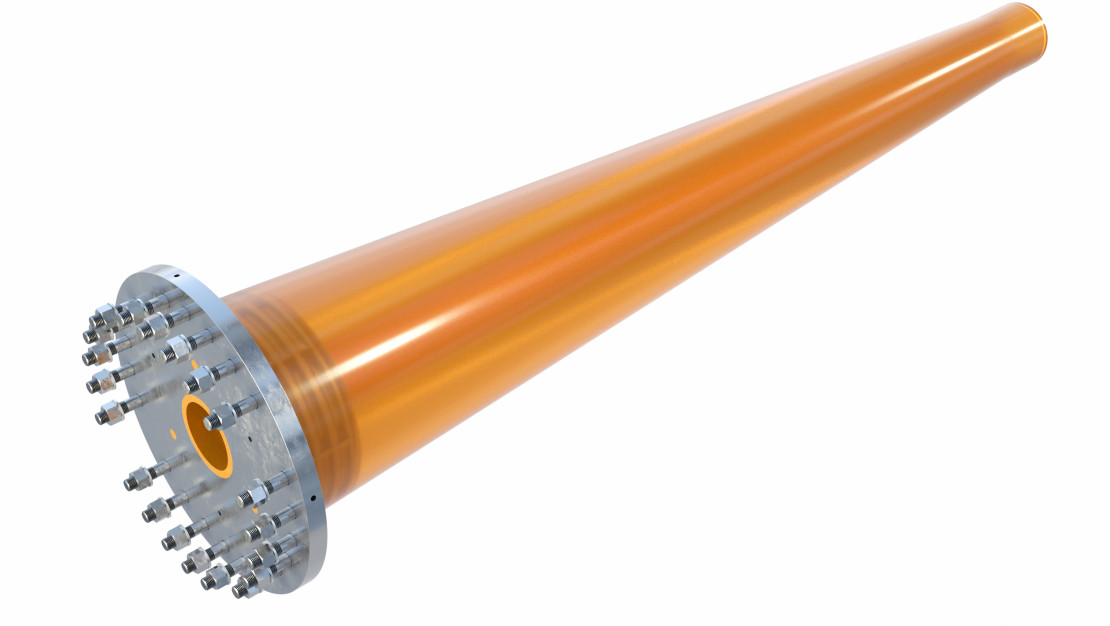 This is the design suitable for the majority of dynamic applications where additional stiffness is required at a termination point to protect a cable/flexible against the effects of fatigue over its service life. The design and materials vary and are adapted to suit each particular application and specification.
Split DBS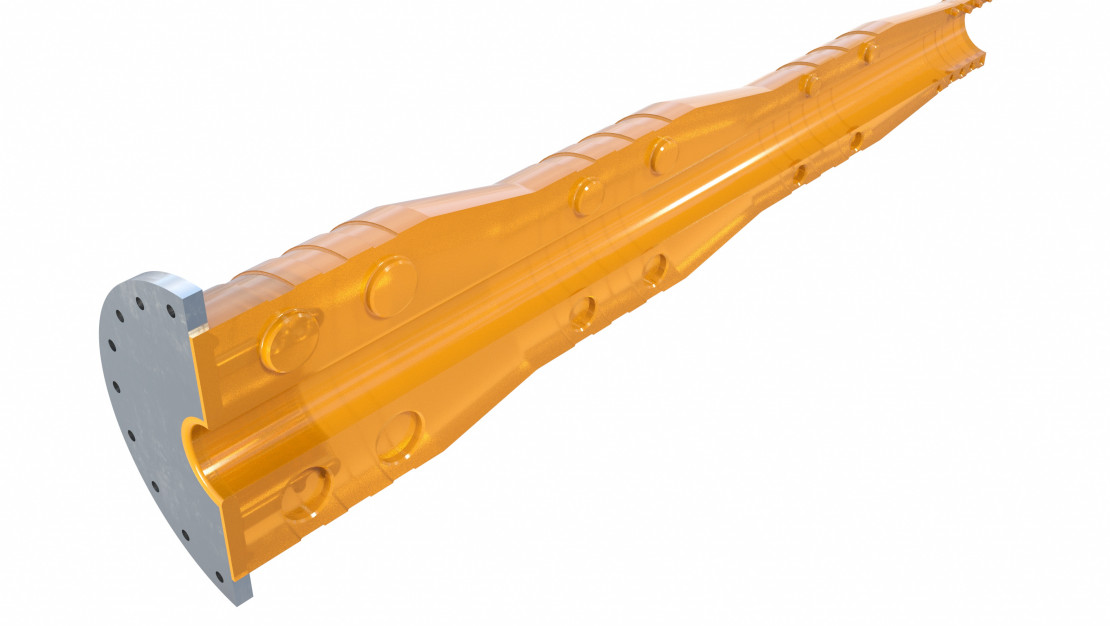 A split dynamic bend stiffener offers the flexibility of mounting the stiffener after the line has been terminated. This can be beneficial in projects with particular timing constraints, or for a replacement offshore, reducing time and risk, compared to the replacement of a solid (one part) dynamic bend stiffener
Bend stiffeners Options
---
High Temperature resistance DBS
For applications where the temperature of the cable/flexible exceeds a certain level (higher than 60°C – 70°C), EXSTO can offer 2 different options that ensure the continued performance of the product at these temperature levels.
For applications where extra protection is required, EXSTO can add an additional layer of polyurethane protection on top of the dynamic bend stiffener body. This layer (typical thickness 15mm – 20mm) ensures that the polyurethane part of the stiffener body remains intact and free from any kind of potential damage during transportation and installation.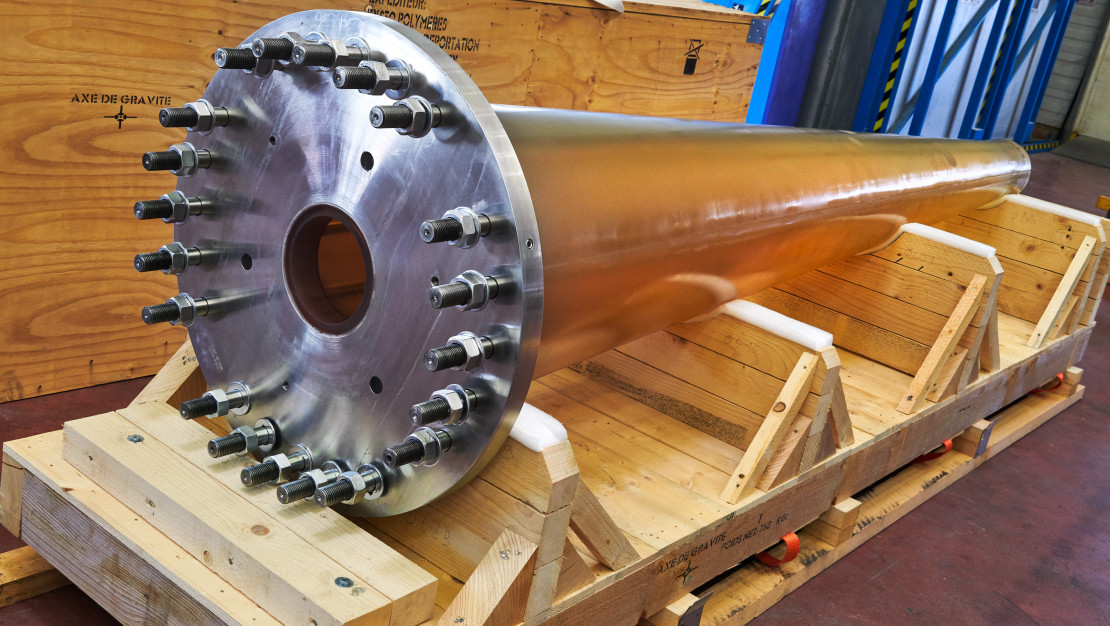 Experience
We have over 20 years' experience in producing large size Bend Stiffeners.
Skill
Unique skill in terms of size, from a few kilos to more than 5 tonnes.
Innovation
The development of a material specific for marine applications: ELADEEP
Solutions
Dynamic Bend stiffener
Static Bend stiffener
Split Bend stiffener
More information

Our Bend Stiffener products are designed for subsea and top side use at the connection point between a flexible (flexible flowline, umbilical, electric cable…) and a structure (PLEM, clamp, FPSO). The general purpose of the Bend Stiffener is to provide additional stiffness to the cable/flexible and depending on specific design parameters, to limit bending stresses and excessive curvature, by transferring the load created by the cable and installation method to the supporting structure during installation or its design life.
---