Do you want to increase your productivity by reducing your control and maintenance operations ?
We have a solution for you: EXSTO is innovating by creating a panel with an integrated wear indicator!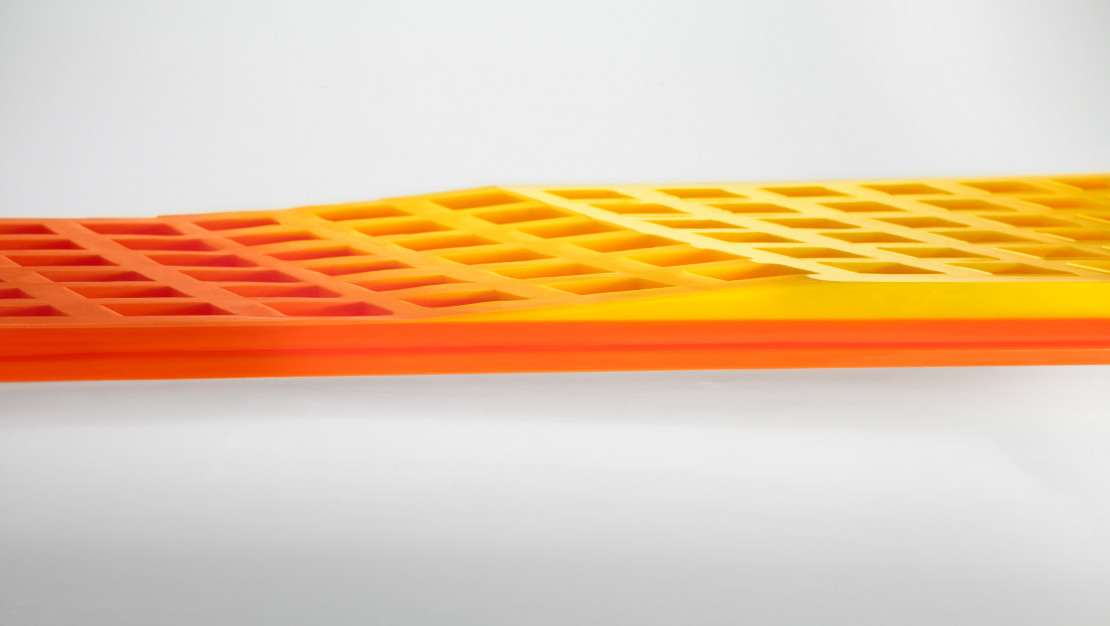 What are the benefits ?
---
FAST VISUAL DETECTION of the panel's wear
---
Reduction in production downtime
Limits the need to access the screens
Objectively defined END-OF-LIFE CRITERIA
---
Inspection can be carried out by subcontracted personnel
Preventive replacement of the panels
How does the wear indicator work ?
---
The screening surface is composed of two different colours in its thickness. The upper layer plays the role of the wear surface and will gradually disappear allowing the lower layer to appear.
The thickness of the wear layer is defined by Exsto, on a case by case basis, to ensure conformity of the mesh for as long as the lower layer does not appear.
The strong contrast between the colours provides a fast indication of the wear of the screening surface.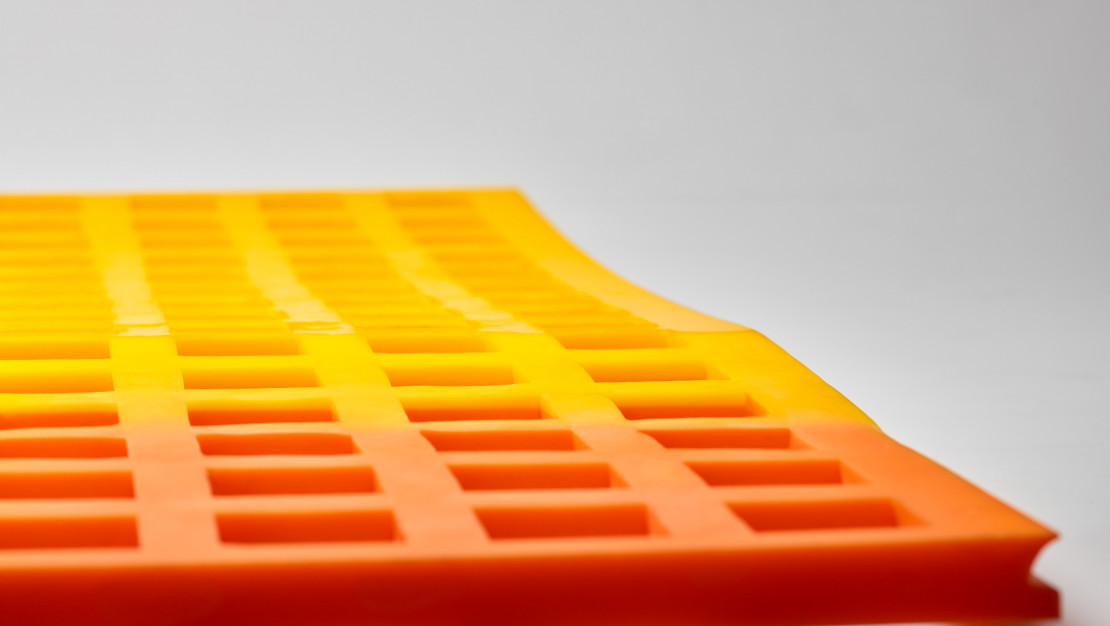 What products does the wear indicator apply to ?
---
The wear indicator applies to the entire range of Exsto screening panels and stretched canvases.