A new milestone...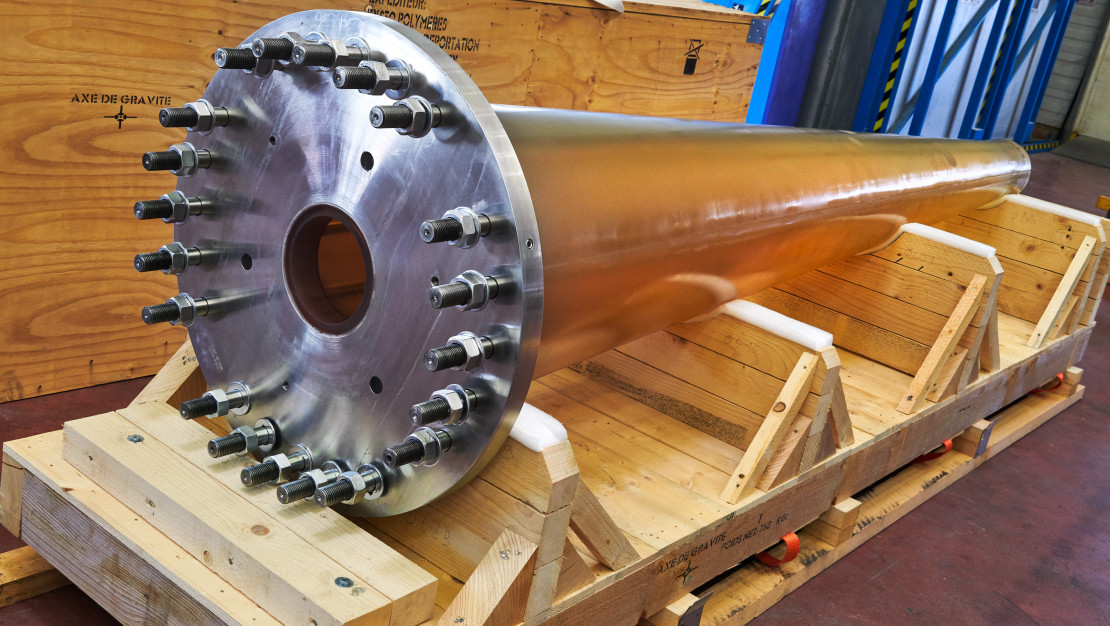 After a development phase of several months and thanks to more than 20 years of experience in the manufacturing of Bend Stiffeners, EXSTO has designed, developed and manufactured its own Dynamic Bend Stiffener.
Due to an optimized design, the EXSTO DBS offers equivalent performance while being lighter.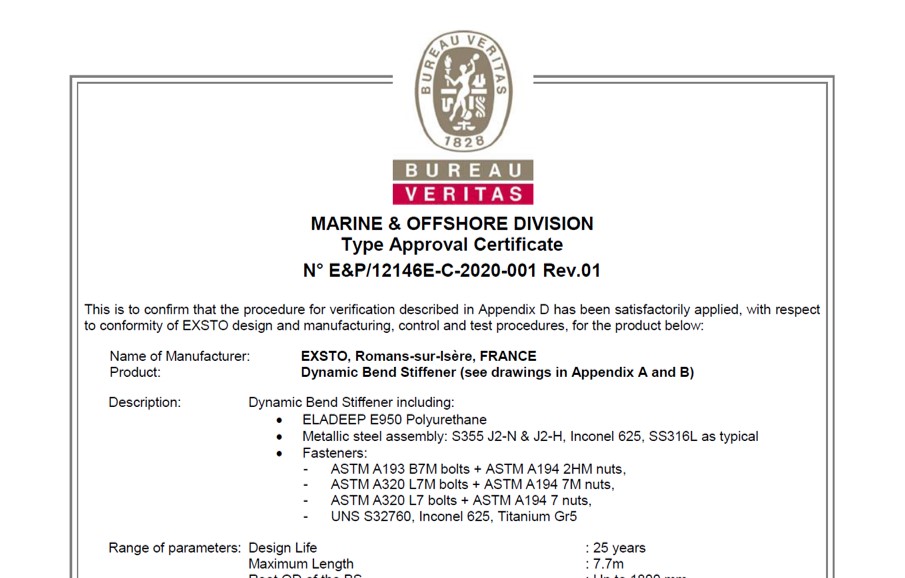 This Bend Stiffener is made using our specially formulated and qualified material: ELADEEP®️ E950. This translucent material provides high transparency in the product quality, allowing for deeper inspection and visual detection of potential defects.
In order to offer a product that meets the requirements of the Subsea market, EXSTO has obtained API17L certification for the DBS, approved by Bureau Veritas France. The test phase was more than conclusive, surpassing current expectations and the number of load cycles!
A new milestone has been reached in our efforts to always offer the best products to our clients.
---
More informations about Bend Stiffeners ?
Bend Stiffeners Discover our dedicated page
---
A project ? Contact us