Reduce your quarry production costs with the T-THANE® range
We innovate to maximize the efficiency of your aggregate processing facilities.
T-THANE®, the range of anti-abrasion products made for Mines and Quarries
EXSTO innovates and offers its customers a new range of "high resistance" polyurethane screening panels aimed at improving the productivity of aggregate processing plants: the T-THANE® range.
Making use of more than 40 years' experience within the most demanding industries and relying on its expertise in the designing and manufacturing of screening solutions, EXSTO provides an exclusive offer.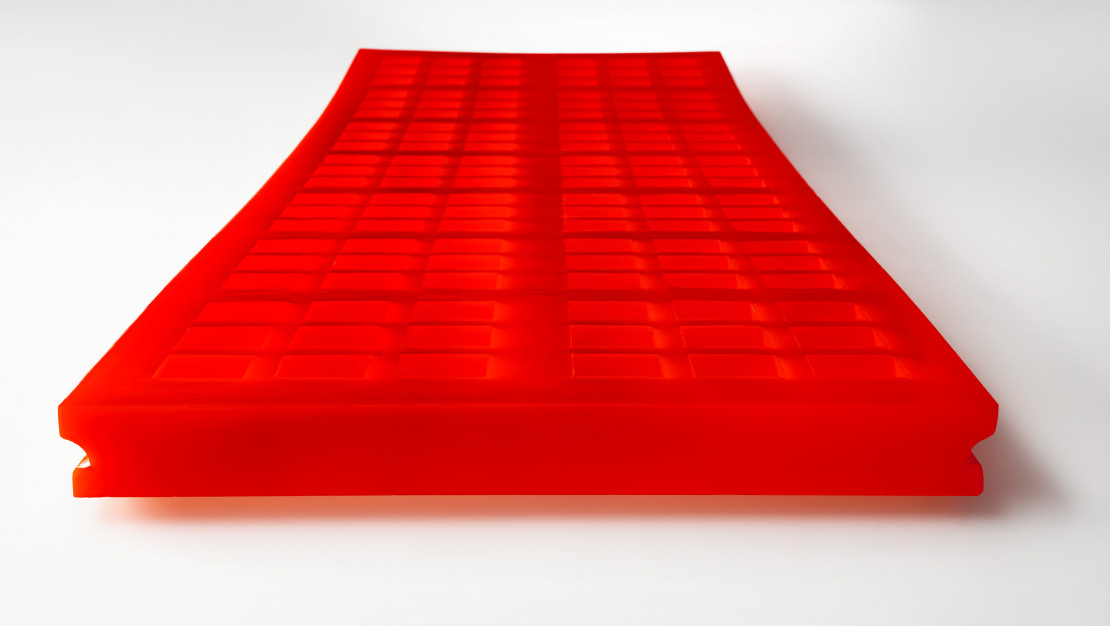 The T-THANE® product range has exceptional abrasion and tear resistance characteristics that greatly outperform all products available on the market.
By combining the best properties of the best rubbers and the most resistant polyurethanes, the T-THANE® products range can be used on your entire installation, from primary to tertiary levels.
Significant increase of panel life
Improvement of your competitiveness
Reduction in production downtime
Limits the need to access the screens
A tested and approved polyurethane
After an initial laboratory development phase, the T-THANE® polyurethane was tested under real conditions with the support of several quarry partners.
These tests confirmed the exceptional properties of the material.

Different configurations have been tested in order to provide our customers with the best guarantees: the placement of the panels (under falling materials or at the centre of the screen), under water or dry screening, the composition of a very wide range of of treated aggregates (different levels of abrasiveness and Los Angeles have been tested in trials carried out in several quarries in France).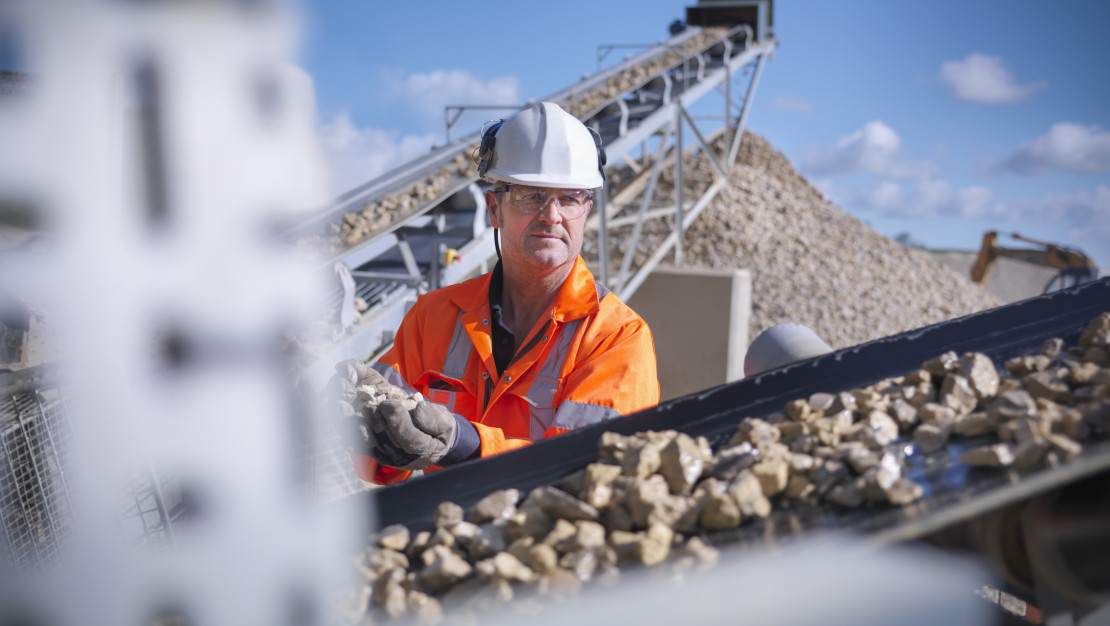 EXSTO helps you move towards...
1. Lower maintenance costs
The results obtained have largely exceeded the objectives. EXSTO polyurethane can, significantly, extend panel life.
The tonnages treated by T-THANE® screening panels are on average, 2 to 4 times higher than those of conventional polyurethane screening panels, under comparable conditions.
The T-THANE® range will allow you to reduce your panel replacement needs by approximately 50% to 75%!
2. Perfect screening process
But that's not all. Since T-THANE® polyurethane is very resistant to wear, the screening panels are less sensitive to the phenomenon of rounded mesh edges.
To quarry operators, this phenomenon is at the root of a well-known recurring problem: dowelling.
Reducing the wear on the mesh means reducing dowelling while preserving maximum permeability and efficiency of your screens.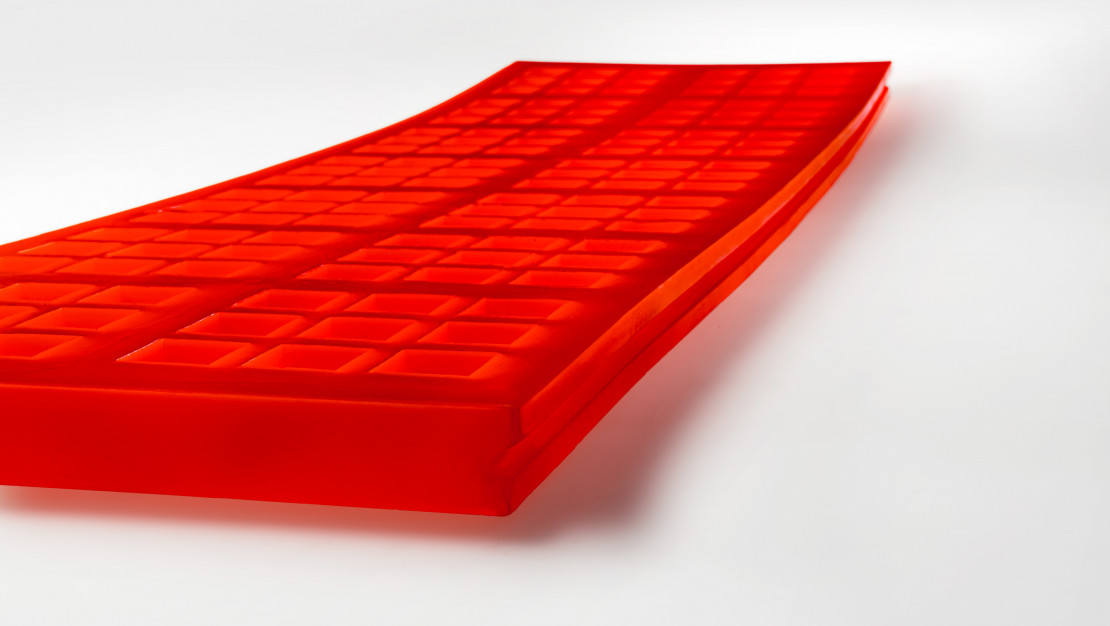 3. A solution with infinite modular possibilities
Hardness range
The high-resistance T-THANE® line is available in a full hardness range from 60 ShA to 90 ShA allowing us to meet all existing needs.
Possibility to add an integrated wear indicator option
To maximize the performance of the installations, it is also possible to combine the T-THANE® polyurethane with a wear indicator function, yet another innovation developed by EXSTO.
Panels with integrated wear indicator
Compatible with all fastening systems
T-THANE® polyurethane is compatible with all fastening systems, available on the market, for modular panels or flex screens.
T-THANE®, for your anti-abrasion products
Polyurethane T-THANE® can also be used for all your abrasion-resistant coatings or custom made parts:
Screen liners,

Wear plates,

Made-to-measure parts, are easily achievable and can significantly increase the lifespan of your equipment.
---
Need more information? Wish to try out T-THANE® products? Contact us.